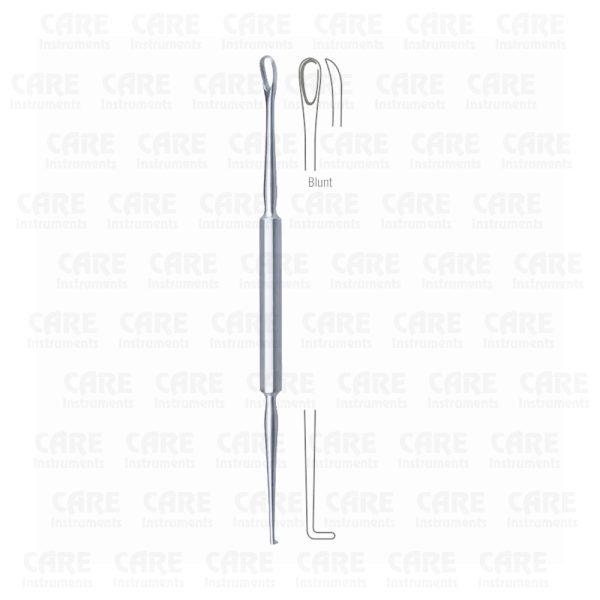 Gross Ear Scoop
$15.00
Gross Ear Scoop is a medical instrument designed for safe and effective removal of earwax and debris from the ear canal, contributing to ear hygiene and potential discomfort prevention.
Description
Reviews (0)
Competitors Product
Description
Gross Ear Scoop
Care Instruments offer Gross Ear Scoop featuring overall length of 13cm- 5" with Solid handle & Satin finish. It is  primarily used in medical settings for the careful and effective removal of earwax and debris, promoting proper ear hygiene and helping prevent potential discomfort or hearing issues.
They also find utility in addressing ear-related discomfort and itchiness caused by accumulated earwax. Their precise design enables gentle and safe removal, reducing the risk of irritation within the ear canal. However, proper usage by professionals is essential to prevent any potential harm.
Its 13 cm (5″) Solid Handle supports a versatile working end with a 2.5 x 13 mm Spoon Shaped Tip and a 2.5 mm Blunt Hook Shaped Tip, both in Stainless Steel with a Satin finish. CE Marking assures quality, making this reusable tool ideal for safe and effective ear hygiene.
Gross Ear Scoop
Product Code: 1044.0356.12, BR44-17112, 40-1543-12